PRONOUNS (PRONOMBRES)
CLASES DE PRONMBRES
1. Personales: I; yo; you; tú, vosotros, usted, ustedes, He; él, She; ella, etc.
2. Demostrativos:
this; esto, éste, ésta;
that; ése,esa, aquél, aquélla, aquéllo...
3. Relativos: who; que, el cual; that; que, el que; etc.
4. Interrogativos: which?; ¿cuál?, what?; ¿qué?; etc.
5. Reflexivos: myself; yo mismo, yourself; tú mismo; etc.
6. Recíprocos: each other; uno al otro; etc.
7. Posesivos: mine; mío, mía, míos, mías, yours; tuyo, suyo, etc.
(recordad que estos pronombres no tienen plural)
my house
my houses
En inglés el plural se le añade al nombre y en ningún caso al pronombre
PRONOMBRES DEMOSTRATIVOS
PRONOMBRES INDEFINIDOS
Reciprocal pronouns
(los pronombres recíprocos)
Each other (i..ch oder) (el uno al otro "intervienen 2 personas").
One another (wuan anoder) (unos a/con otros, uno a/con otro "intervienen  3  o  más personas).
Ex:
The two boys hate each other.
(los dos muchachos se odian el uno al otro)
They used to give each other many presents.
(ellos solian darse el uno al otro muchos regalos)
/dei iust tu giv ich oder meni presents/
All of us in the class are very fond of one another.
(todos nosotros en la clase estamos muy encariñados unos con/a otros)
/ol ov as in de clas ar veri fond ov wuan anoder/
They didn´t have time to look at one another.
(ellos no tenian tiempo para mirarse unos a otros)
The use of "either...or... And neither...nor..."
Either...or... (i..der...or...) (o...o...) = se usa para hablar acerca de 2 o más posibilidades, de una manera "afirmativa".
Ex:
You can either come with me or walk alone.
(tu puedes o venir conmigo o caminar solo)
Either you leave this house or I will call the police.
(o tu dejas esta casa o yo llamare a la policia)
I like to live either in the city or on the country.
(me gusta vivir o en la ciudad o en el campo)
Neither...nor... (ni..der...nor...) (ni...ni...) = se usa para hablar de  2  o mas posibilidades, pero de una forma "negativa".
Ex:
I neither smoke nor drink liquor.
(yo ni fumo ni tomo licor)
Neither he nor she was at home yesterday.
(ni el ni ella estaban en casa ayer)
PRONOMBRES RELATIVOS
En inglés hay veces que se puede sustituir un pronombre por un gerundio.Ejemplo
a girl reading a book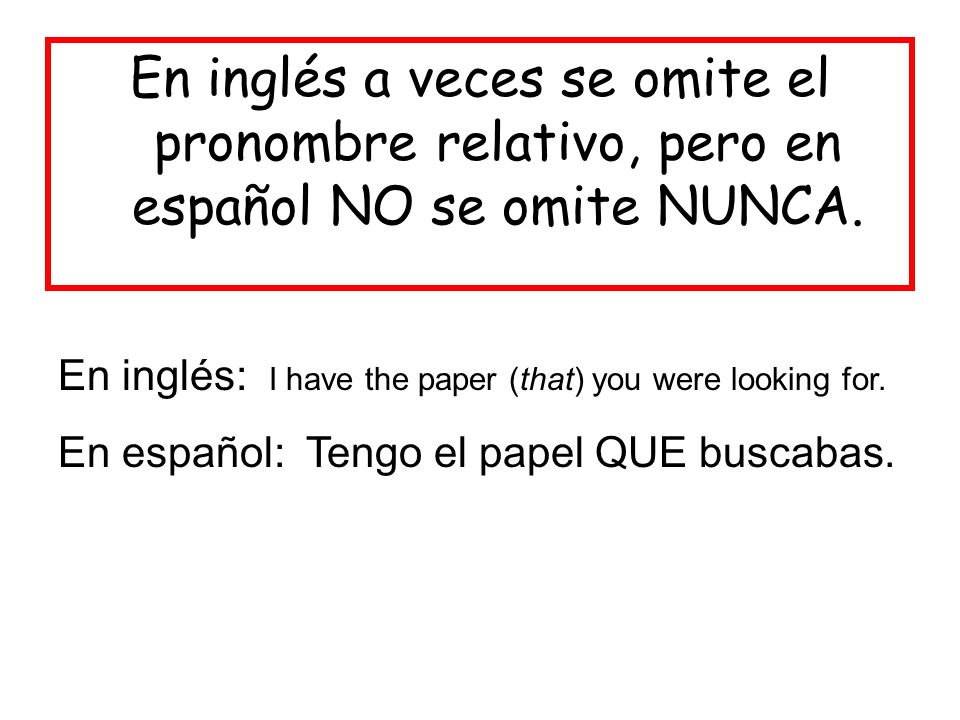 PRONOMBRES RELATIVOS COMPUESTOS
Whatever (jwatever) (lo que sea, el que sea, cualquier "refiriendose a una cosa o animal").
Whichever (wichever) (cualquier, cualquiera que, cual sea "refiriendose a una cosa o animal").
Whoever (juever) (quien sea, quienquiera "refiriendose a una persona").
Whomever (jumever) (quien sea, a quien sea).
Wherever (jwerever) (donde sea, donde sea que, donde quiera, donde quiera que).
Nota: estas palabras se consideran siempre "en singular".
Ex:
Whatever book you choose.
(cualquier libro que tu escojas)
Do whatever is necessary.
(haz  lo que sea que sea necesario)
I will finish my work today whatever happens.
(yo terminare mi trabajo hoy lo que sea que pase = yo terminare mi trabajo pase lo que pase)
Take whichever book you prefer.
(toma cualquier libro que prefieras)
You can choose whichever you like.
(tu puedes elegir cualquiera (cual sea) que te guste)
I won´t answer the phone whoever calls.
(yo no contestare el telefono quienquiera (quien sea) que llame)
Whoever finds it can keep it.
(quienquiera / quien sea que lo encuentre puede quedarselo)
Whoever you are.
(quienquiera que seas)
Ask whoever you like.
(pregunta a quien sea/quienquiera que gustes)
I can do a favor to whomever I want.
(yo puedo hacer un favor a quiensea que yo quiera)
Please, call me from wherever you are.
(por favor, llamame de dondesea que estes)
I am going to find her wherever she is.
(yo voy a encontrarla dondesea que este)